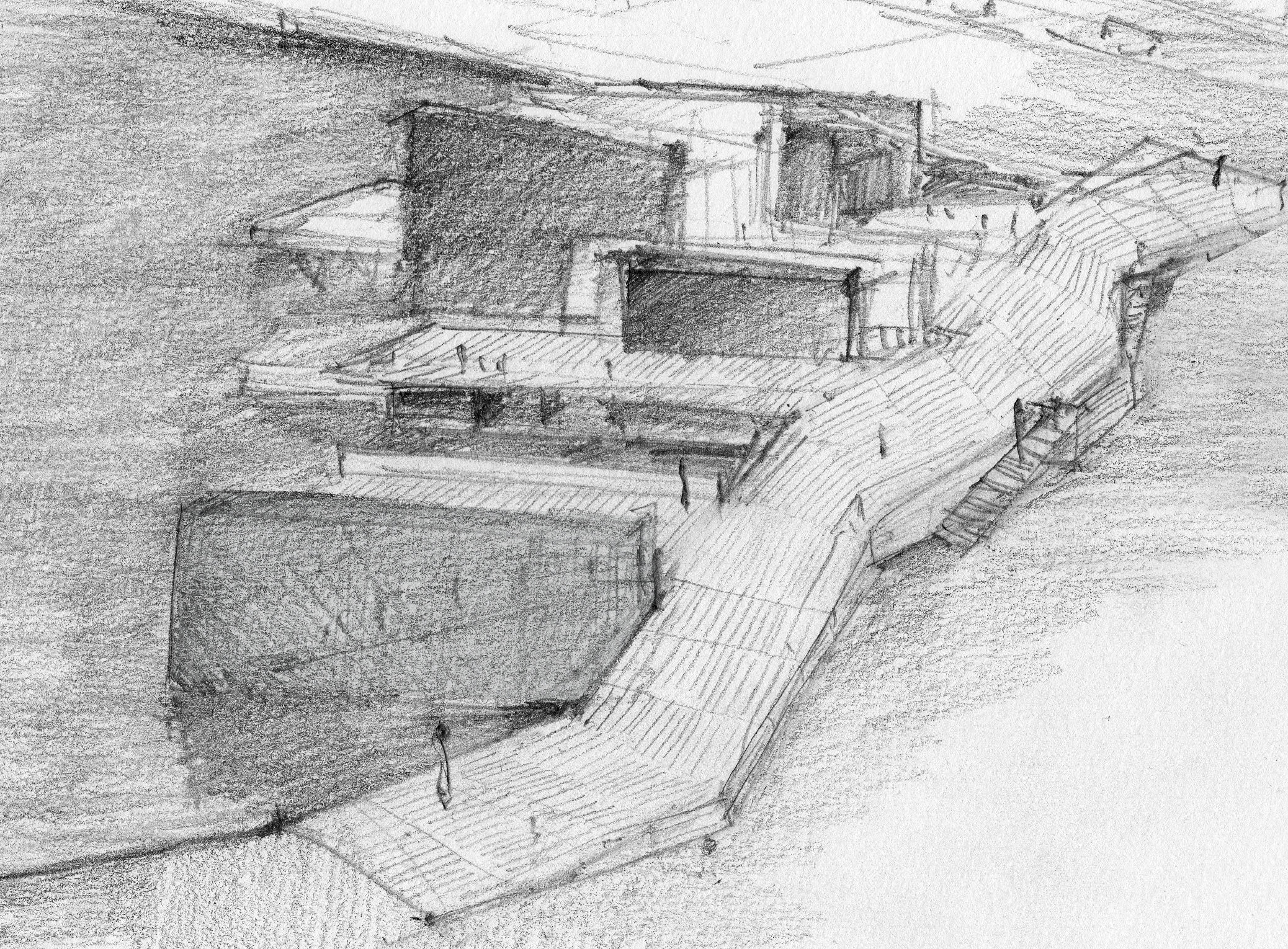 Architectural program in Saint-Malo
(MASTER project)
The project concerns the ridge of Duguay Trouin harbour basin, in Saint-Malo. Half way between the historical city centre and the railway station, and not far from the promenade next to Sillon beach… is a passageway.
The conception of the project is based on itinerary:
– Itinerary between the most attractive places in the heart of St-Malo;
-Itinerary along the quay of Duguay Trouin, which could become, once rearranged, a major pathway between the historical centre and the harbour ;
-Itinerary between the buildings of the program (The tourist office; artist residency, gallery, restaurant and seminar room).